Ohio DUI / OVI laws are complicated. The penalties are severe. Be certain you select a skilled and caring Cleveland, OH DUI / OVI defense lawyer.
We all deserve an aggressive and affordable defense from a experienced and compassionate attorney.
Experience Quinn Legal Associates Watch The Video
Ohio DUI Attorney Located in Cleveland OH Providing Skilled Legal Defense Representation to Those Accused of OVI.
In America, an average of 900,000 people are arrested each year for DUI/OVI and a full 1/3 of those are repeat offenders. A skilled criminal defense attorney will help you understand what you are facing in court, and the penalties and fees you may be required to pay. A good Ohio DUI lawyer deals with DUI/OVI matters and knows the process inside and out – including options that a public defender may not tell you.
When selecting an Ohio DUI defense attorney, your main concern needs to be: "Will this DUI defense lawyer get me good results?" The DUI/OVI Defense Attorneys at Quinn Legal Associates provide aggressive, experienced defense to DUI/OVI charges and are dedicated to defending your rights and interests. We take a detailed and tactical approach to each and every case leaving nothing unchecked and no defense untouched. Regardless of how poorly the circumstances of your case looks, the attorneys at Quinn Legal Associates will find any legal defense which many not be apparent to you or other law firms.
The fines for being found guilty of DUI/OVI depend of your previous criminal and traffic record, the degree of alcohol in your blood, and the facts of your case. Higher breath tests and prior DUI convictions can increase the fines. At a minimum, you will receive a license suspension, 3 days behind bars or 3 day driver intervention program and a fine of around $1,000.00. More than one drunken driving conviction will make the penalties much worse. As an example, a 3rd OVI requires a minimum of 30 successive days behind bars (up to a max of 1 year), a fine of over $2,500.00, car forfeiture, and a minimum of 2 years driver's license suspension.
You need to understand that the Ohio DUI laws state that if you are convicted of Operating Vehicle while Intoxicated, this conviction stays on your record for life. As you can see Ohio DUI laws are serious. If you have actually been booked for DRUNK DRIVING, you need to do one thing as soon as possible: obtain a qualified DUI attorney immediately.
There are two ways you can be convicted of an OVI / DUI in Ohio.
It is not illegal to drink and drive in the State of Ohio. It is only illegal if your consumption of alcohol impairs your ability to drive. In order to prove an OVI/DUI the state must prove beyond a reasonable doubt that your consumption of alcohol impaired you. This is a very high burden. The other way to be convicted of an OVI/DUI in the State of Ohio is blood alcohol content (BAC) test. It is illegal in the state of Ohio to drive if your blood alcohol content level is greater than 0.08. If you take the breath test and register over 0.08 you will be charged with a blood alcohol content violation under the OVI statute. If your breath test is 0.17 or over, this is called a high tier blow. If you are convicted of this, all of the penalties are doubled. For a 1st time offender, this means a minimum license suspension of 1 year, 6 days in jail and a higher fine.
Ohio attorney Patrick D. Quinn is an expert in OVI/DUI cases. If you are charged with an OVI/DUI, he will attack the State's breath test and try to have it thrown out. If you are charged with a simple OVI/DUI, he will create reasonable doubt as to whether or not you were impaired to try to resolve your case favorably.
Skilled  Cleveland Ohio Criminal Defense Attorneys Who Care About Your Future.
If you've been accused of a felony or misdemeanor in Cleveland, OH, then turn to Quinn Legal Associates for an appropriate defense. Patrick D. Quinn, our lawyer, graduated from the Cleveland Marshall College of Law in 1976 and has centered on criminal defense ever since, especially DUI and OVI defense. He's also familiar with:
Violent crime law
Drug crime law
Sex crime law
Domestic violence law
Our lawyer has received the Superior DUI Attorney badge from the National Advocacy for DUI Defense. When you work with our firm, we'll gather as much favorable evidence as we can and preside at the pretrial hearing. We can argue for motions to suppress evidence on the other side based upon a lack of probable cause or the improper administration of the field sobriety test. If possible, our firm can negotiate for a reduced sentence.
Our lawyer has been admitted to practice before the U.S. Supreme Court in 1997, and we're able to file appeals when we deem it a good decision. We're also a member of the American Trial Lawyers Association, Ohio State Bar Association, and Lake County Bar Association. To work with Quinn Legal Associates, contact us today or come to our location in Cleveland.
Contact Us We Will Come To You.
Here's what some of our former clients have to say..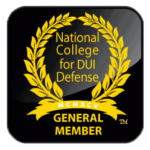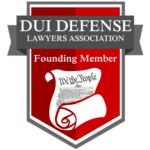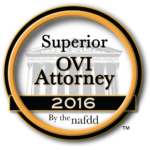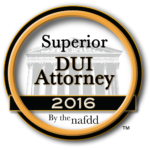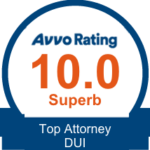 Experienced Team of Ohio DUI OVI Defense Lawyer's Located in Cleveland OH That Will Fight for Your Rights!
Here at Quinn Legal Associates we have a skilled team of experienced DUI attorneys who are dedicated to protecting your constitutional right to be presumed innocent, which puts the burden on the prosecution to prove the case against you. We know how to attack the case the state has against you. We look at every piece of evidence that the state wants to use against you, figure out how to beat it or exclude it as evidence, and prevent the state from using it against you. When we are done examining all the facts and circumstances for your case and decide whether the breath test and FST's were done correctly, 70% of the time we are able to avoid pleading to a DUI and avoid a DUI conviction from going on your record. Do not let the authorities present a case without examining every aspect that has to be proven and challenging all evidence they may have against you. We look at whether the police infringed on your rights, whether the BAC (blood alcohol content) or the FST's (field sobriety tests) were administered property and whether the prosecution has met its burden of proof. At Quinn Legal Associates, it is our primary objective to put the burden on the Prosecution and have all charges against you dropped.
If You Have Been Arrested and Charged With DUI in The State of Ohio It's Crucial That You Contact a Skilled  Cleveland OVI Lawyer. We Will Come To You!

The team of DUI/OVI attorneys at Quinn Legal Associates, Inc. is ready, willing, and want to answer any question you have about your case and the law. However, whether you retain this firm or another, the importance of retaining a skilled OVI lawyer that you trust as soon as possible cannot be over-emphasized. Do not put off consulting with your friends, family members, related professionals and others whose opinion you value. A delay in hiring an OVI attorney may adversely affect your case.
If you or someone you know is charged with a DUI/OVI or other criminal charges, you might not know exactly where to turn. You might be unclear about where to begin as well as whether or not you should talk to law enforcement. You'd like to know just what your options are. Seek the advice of a skilled Ohio DUI lawyer who has the skill and knowledge to successfully defend your rights.
2802 S.O.M Center Road Suite #102
Willoughby Hills, Ohio 44094
Phone: 440.516.3800
Fax: 440.516.2408
5335 Broadview Road
Parma, Ohio 44134
(440) 516-3800
(440)516-2408 - Fax